Chordate CEO Anders Weilandt take part in BioStock Live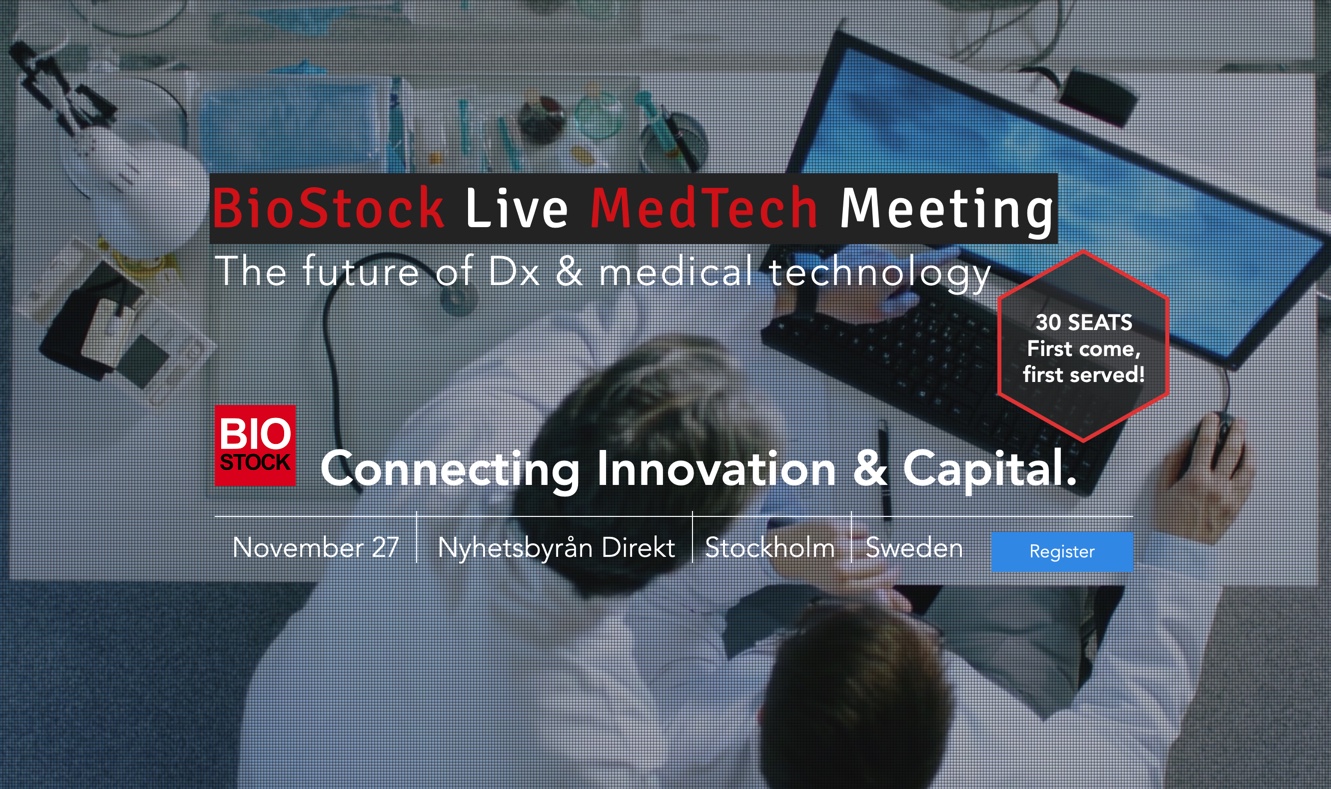 Kista, November 21 2018. Chordate CEO Anders Weilandt will participate in the live event by BioStock discussing the subject: "Exploring the future of diagnostics & med tech" on November 27, 2018 at 10 AM CET.
Read more about the event at https://www.live.biostock.se. The Chordate slot of presentation will commence at 10:25 and the presentation will be held in English.
For more information, please contact:
Anders Weilandt, CEO
anders.weilandt@chordate.com
Telefon: +46 (0) 733 87 42 77